Adding Fun to the FUNdamentals
of Learning Math!
SMILE International is designed with a purposeful flow, sequence and structure of learning, to build strong foundations and proficiency. Aligned to the Common Core Maths curriculum.
6 levels of learning programmes, catered to your child's learning needs. Check out the full topics covered in each level below.
Our Maths Programme Video
Subscribe to SMILE International now!
Model for Success
Uses world renowned Singapore Maths methods
Future Ready
Animation activates important 21st century skills like Critical Thinking, Creativity, Communication & Collaboration.
Fun & Exciting
Digitally animated lessons to Boost concept understanding & application
Comprehensive
Close to 100 lesson videos per grade
Effective
Online quizzes and downloadable worksheets to reinforce knowledge
Trusted
Developed by professionally trained & experienced teachers and tutors
Global Coverage
4 programmes aligned to various Maths curriculums
Use SMILE more effectively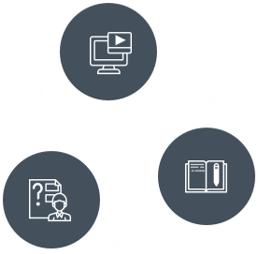 WATCH
Watch the Lesson Videos in sequence. View Lesson Videos multiple times for better understanding.
LEARN
Our Lesson Videos provide Concept Learning, Revision and Practice. Try out worksheets to test what you've learned
TEST
Test knowledge by attempting the quizzes. Each quiz can be done multiple times for better practice.
REPEAT
Follow the WATCH LEARN TEST process for subsequent topics and lessons to continuously strengthen Maths foundation
Learning Process
Your child should select a topic for learning and watch the videos in the prescribed sequence. Do attempt the worksheets and quizzes with each topical series to test their understanding and application of the concepts learned.
Pace of Learning
Encourage your child to watch, learn and practice at least one to two concepts of a topic each week. They can adjust according to their pace of learning.
Ensure Understanding
If your child is unclear of certain concepts at any stage, it's okay not to proceed with subsequent videos. They can re-visit earlier videos until they fully understand the concepts.
Support Their Learning
Let's support and participate in your child's learning process. Interact through the various animation themes. Create fun examples or stories to solidify their learning and have fun together.
Maximise Performance
Maximise the performance tracking resources to facilitate your child's progress. When you can track what they've watched and learned, and know their proficiency through worksheet and quiz results, you can gently direct their learning.